During a walk around Munksjön, Maggie Hovhanessian and Gustav Sandberg decided to start a book club at school. A few months later IAC's Book Club became a reality and it's an activity through Zoom that invites all JU students interested in literature to join and discuss books from different genres. 
November 2020. The restrictions in Jönköping have risen and distance education became a fact. During an IAC members' walk around Munksjön, just down the hill from Hälsoparken where you see the lake on one side and the university on the other, Maggie Hovhanessian, the President of IAC and the Integration Coordinator of JSU, and Gustav Sandberg, SUSHI-representative of IAC, decided to start a book club. They both have had a big interest in literature since a very young age and wanted a place to discuss books but there was not an existing book club at school.
"It's hard as an individual student to engage the number of people needed for a book club, but with IAC's platform we could quickly get it started on a big scale", says Gustav. 
IAC is the Integration and Activity Committee, which is a Student Union committee. The purpose of IAC is the integration and internationalization of JU students, and the main focus and goal of IAC is to integrate. This is done by having different projects, activities and events. The book club is a new concept, and it works well to keep the students engaged during the pandemic.
"We thought the book club to be a valuable and important concept to integrate students and capture the reading interest of our students. Those who enjoy reading more than outdoor activities", says Maggie.
Through many discussions and meetings between the two of them, and later on with the rest of the IAC members, they came up with the structure of the book club; different genres depending on taste, with an IAC member as a moderator for every book circle. The book club is a place where imagination is the limit, where you can bring questions and discuss characters and details, says Maggie. The concept right now is reading a few chapters every meeting and they are still in the beginning phase, which means it's not too late to join.  
"For interested students they can join the book club by signing up via the link. You can find the link on IAC's Instagram @iacjkpg or by visiting the Student Union's website", says Maggie. 
28th January they had their information meeting and since the start the response has been great. Maggie wants to tell the students to stay tuned. They are going to have many events coming up with the book club, patches, quiz nights and more surprises. When the pandemic is over, they are planning on having the book circles in Rio. 
"Keep an eye on our Instagram account and the Facebook event page. We always encourage our students not just focusing on homework but sharing their ideas and knowledge with students, from different cultures and backgrounds."
GET TO KNOW MAGGIE AND GUSTAV IN THREE QUESTIONS
Book in its original language or a translation?
G: Prefer original. As 12 years old I was reading a series in Swedish and the translation was pretty slow, and I wanted to know what's happening in the next book and it was only available in English. I discovered that not only can I get the books faster, but also get closer to what the author actually meant with their words.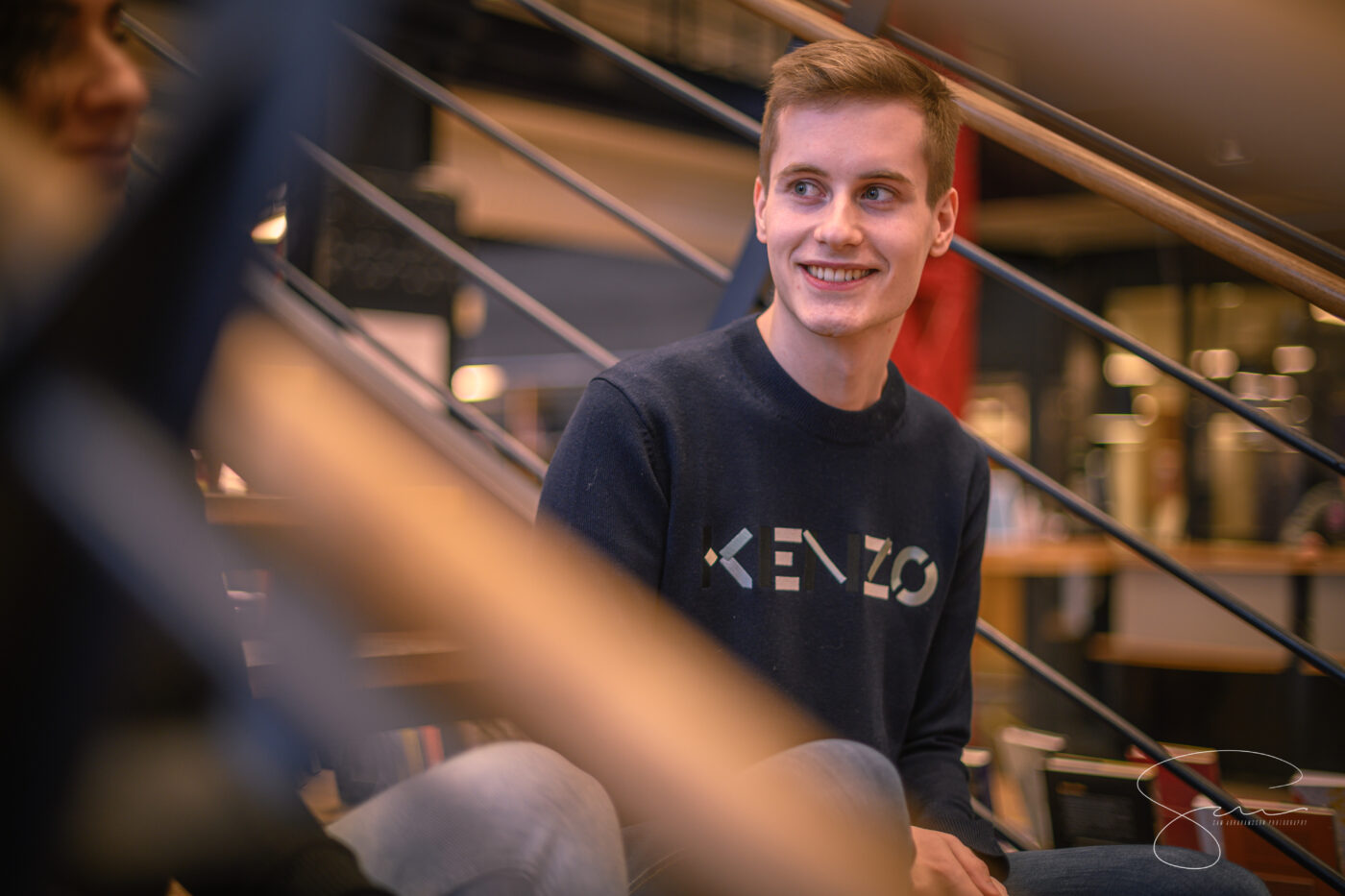 M: I think a good book is a good book. The Alchemist by Paulo Coelho was written in Portuguese but the English translation still resonates with the reader because the message is so powerful. I don't mind as long as the context is there.
Favorite piece of literature? (apart from the books you suggest in the book club)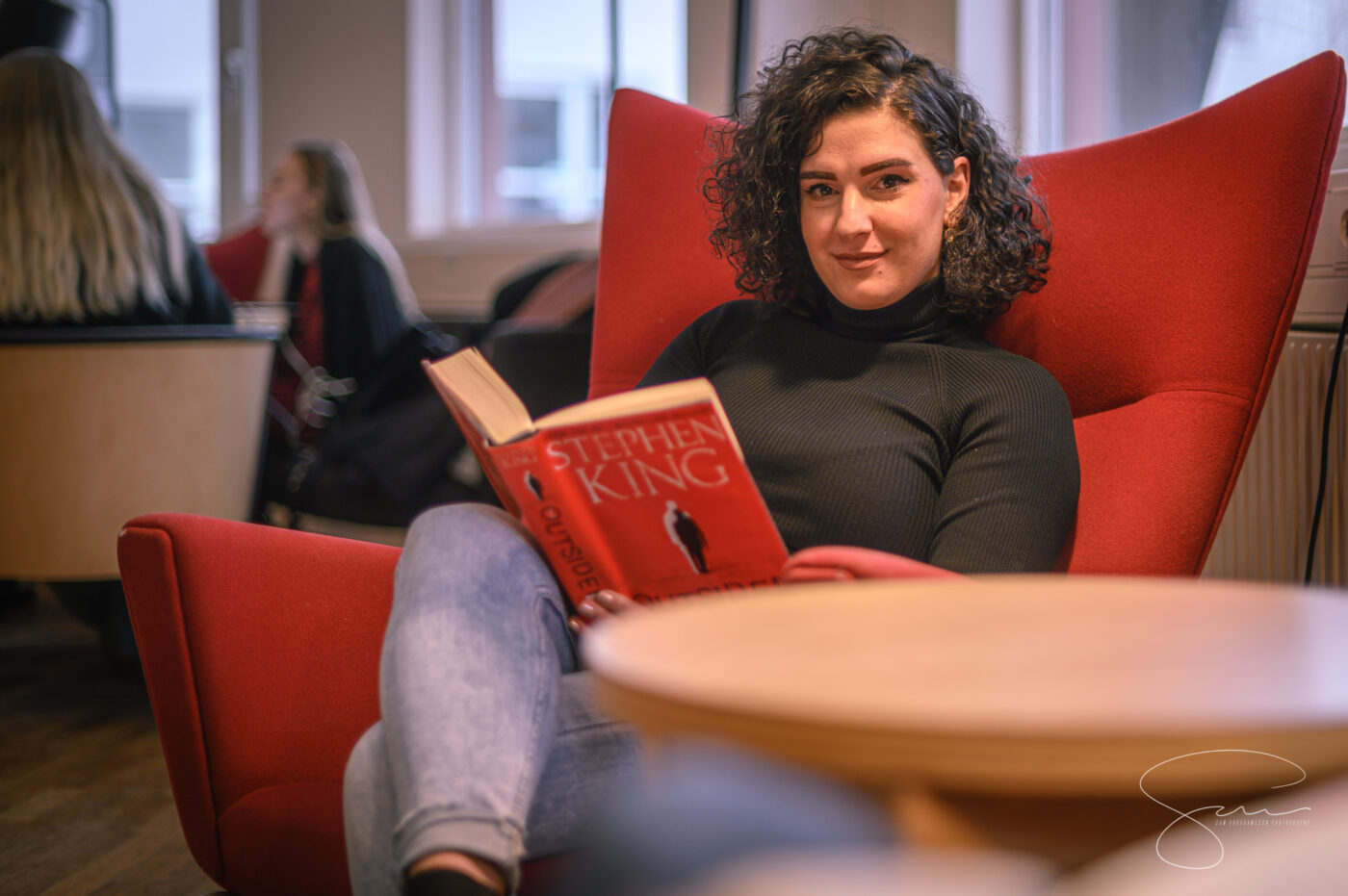 G: My favorite is The Stormlight Archive by Brandon Sanderson. It's an epic fantasy series, four books out of ten are out now, but I'm already hooked. Even if I only have 40% of the series, I can already tell it's my favorite.
M: What I usually do is go on influential people's Instagram accounts, for example once in a while Barack Obama recommends his best 10-15 books. Then I pick one or two books, go to the library and check them out – so that's a great way of finding out. I like J K Rowling and her depth of writing. To be honest I can read and re-read the Harry Potter series. I also like The Alchemist by Paulo Coelho, I think it's very powerful and enlightening. 
Reading the book first or watching the movie first?
G: I love watching movies of books I've read, but sometimes you get disappointed. If it's done well it's really fantastic seeing your characters in your mind alive on the screen. But it doesn't work quite the other way around for me. If I've watched the movie first, I'm not that interested in reading the book.
M: As the majority of people read the books first and then watch the movies because the movie tends to take the magic out of the book, and some character or plot twists might change. So, I like reading the book first and then watch the movie later on.