Read our very first episode of EDIT TESTS, a series where we will test out everything from the best study places in the city, to who sells the most delicious and budget friendly ice cream on campus!
On this episode you get to follow along as me and Molly test out Kappa's quiz on a Sunday afternoon.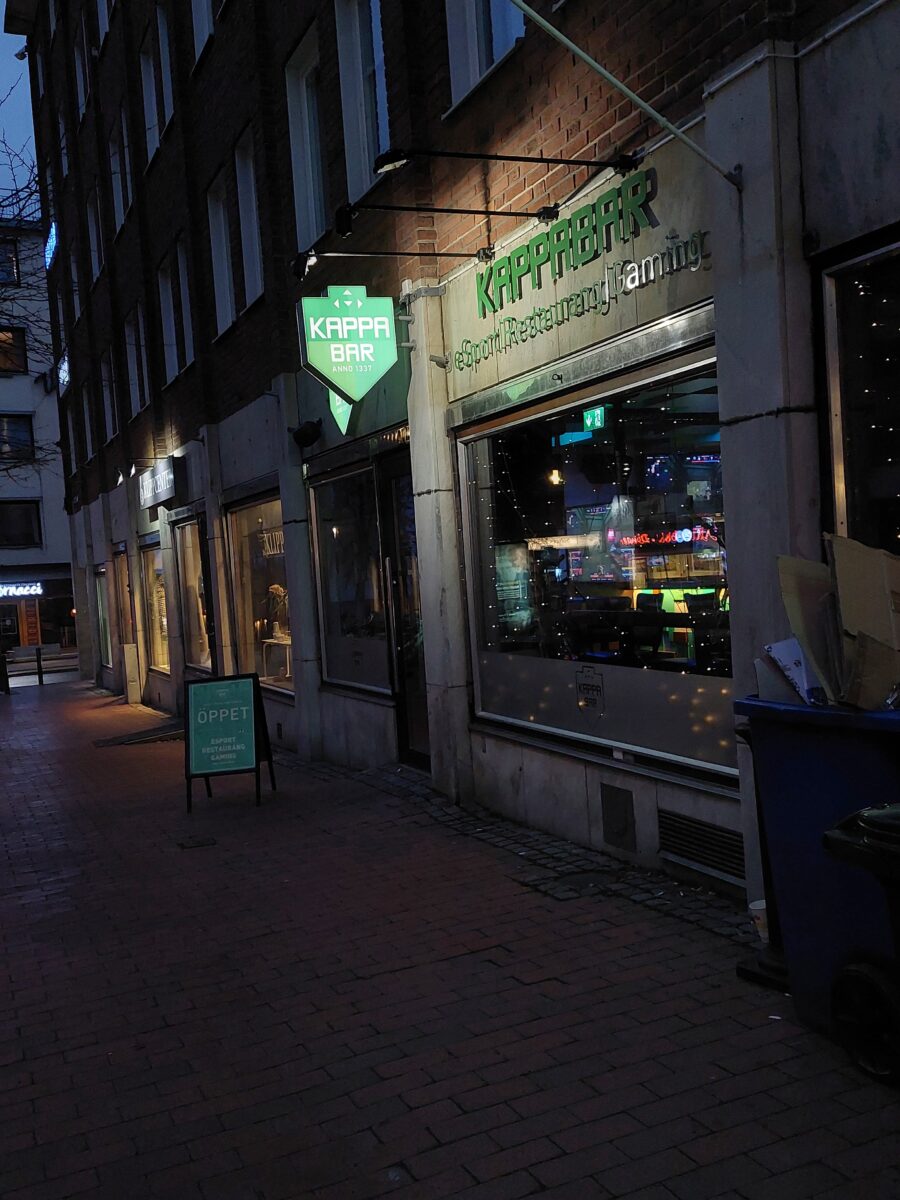 Soon after announcing our arrival, we are shown to a table. Despite the fact that it is early in the evening, you can already feel the Saturday atmosphere in the room so we start by ordering hamburgers, fries and dips from Kappa's very own "Quiz Menu".
In the bar, there are approximately 15 people in different groups that are going to participate in the quiz. Most participants look to be in their mid 20s and early 30s. Overall, there's a good and happy atmosphere in the venue – Saturday night has started early!
While we wait for our orders, we try to find more information about how the evening will unfold. We have been assigned a table but we don't know much more than that. It's hard to understand the arrangement and find more information about start times if it's your first time here.
Later on, one hour after arrival – around 18:23 – things start to happen. The appointed time was 18:00 and we were there early, however we didn't let that deter us; we got a pen, and a piece of paper numbered 1-20.
Suddenly, we hear a voice from the speakers:
– The quiz is starting now!
"In general, the quiz was fairly easy"
The theme of the evening is music, a broad and manageable subject. I feel as if anyone would have a chance to pass this quiz and as the music starts we begin filling out the once blank paper. Artist, song, and an additional question. However, the layout of the quiz remains unclear, but the staff is pleasant and helpful, so it doesn't take long for us to jump on the bandwagon.
We get a lot of time in between the questions so there is no incitement or pressure to come up with an answer to the question. In addition to that, a 15 minute break is also offered where participants have the opportunity to take a breath of air, stretch their legs or visit the toilet.
To conclude, the quiz was fairly easy, and there were many things that we'd heard about before. It was also easier since we were a team of two.
| + | – |
| --- | --- |
| It costs nothing to participate or book a visit | Difficult to understand the arrangement before the visit |
| Good food, perfect dips! | Confusing information on when the quiz starts |
| No stress and leg stretchers included | Little to no info about if and what participants need to bring to the quiz |
| Simple questions! | |
What we liked and disliked about Quiz Night at Kappa Bar! Positive things to the left and less positive things to the right.
Tonight's prize: Gift card at Kappa Bar