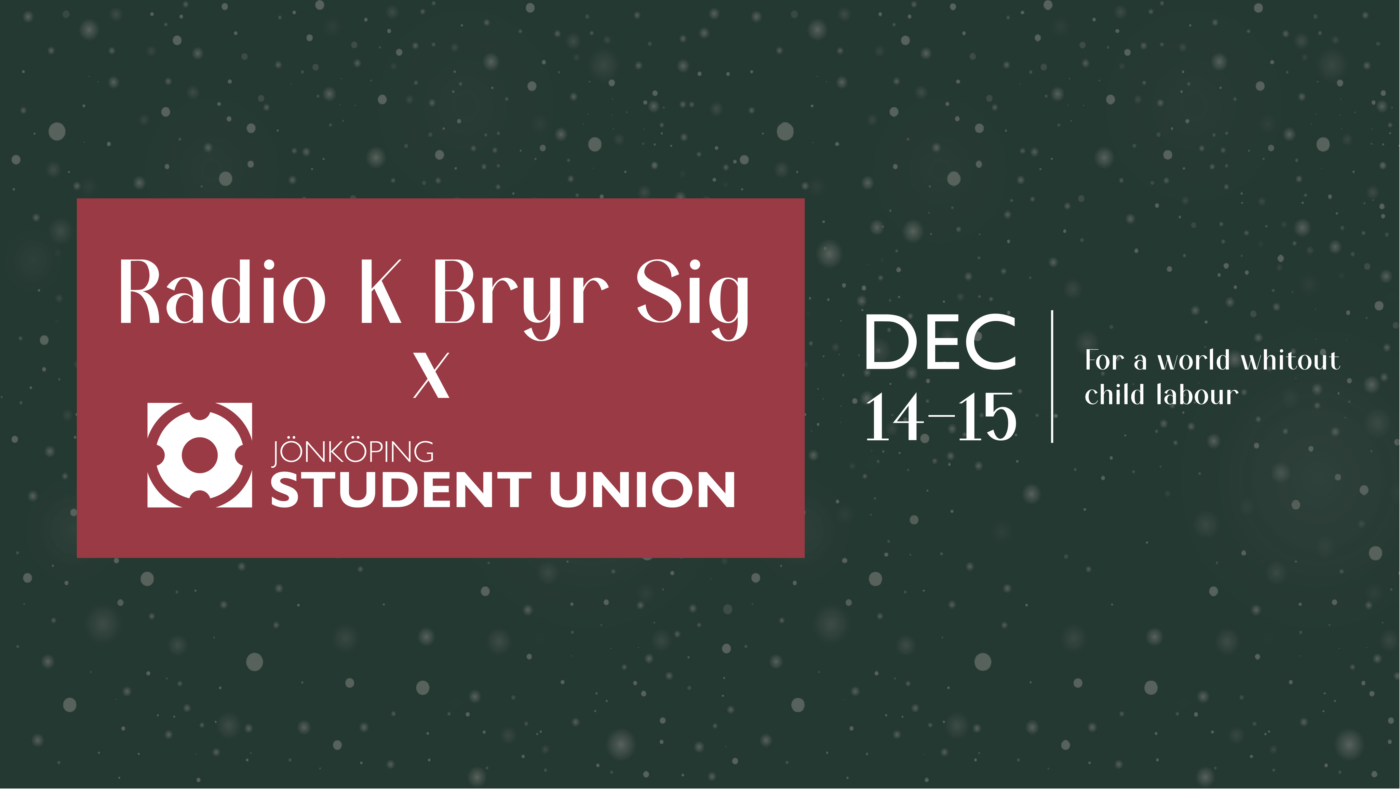 Christmas is in the air and it's time for the annual Radio K Cares. The fundraising event starts at 10:00 in the morning on the 14th of December and goes live for 24-hour to support Musikhjälpen. This year's theme is "For a world without child labour". 
In collaboration with the Student Union, "Radio K Cares" will be held outside their studio – from HLK to the campus grounds (between JTH and the library).  During the event, lots of different activities are arranged such as competitions where students can win fun prizes. Moreover, there will be a Christmas market where students can meet different associations and some local companies. In the evening at Rio, there is a special Afterschool segment with foods and drinks along with some stand-up and music quiz – hosted by West Coast Nation. 
Oliver Brinjak Eriksson, president of Radio K, shares the purpose of Radio K Cares. "The purpose of RKBS [Radio K Bryr Sig] is of course to spread awareness and raise money for each year's cause. The money this year is going to different organizations and foundations that try to counteract child labour worldwide".
Students can get involved and be part of this event in different forms. "The holiday season is one of giving, and everyone can help contribute to the cause in many, many ways. Either if you just want to sit in the comfort of your own home and Swish any amount you can, or if you just take a stroll in our market and buy some glögg or a hotdog, that works too! Since everything purchasable on the market grounds goes to the total sum of our donations," says Eriksson. 
You can read more and get updated about the event on Radio K's Facebook page. The event will be livestreamed via Twitch: www.twitch.tv/Jonkopingstudentunion