From the Student TV and the Media and Communication program at JU to starting a production company, work as a developer of routes on the west coast, and this year debuting as an author under the pseudonym John Garpike – meet the JU alumni Johan Norling. EDIT had the opportunity to talk with him about the importance of student life and his insights about listening to your own dreams and needs.
Going back about 20 years, Johan Norling saw many benefits of studying somewhere else than where he grew up. He left Stockholm to study Media and Communication at JU, a place where he hoped to discover a new city, meet new people, find his context, and do his own journey. During his years at JU, both as a bachelor and master student, he was dedicated to different associations at school; the student newspaper, and most of all the Student TV. He started studying at the same time as the HLK building was new and the tv-studio was built at HLK. Johan Norling describes the time with the Student TV as impartially where the passion was leading the way and opportunities were created.
"It was together with some computer science students from the Student TV group I later on started the production company Garpike, it was in Student TV we found joy and common ground."
From JU to Science Park, the production company Garpike created media for HV71 and the sports gala in Åland among others. Johan points out the importance of getting to know other people at school except from your classmates, both across programs and grades, to get new perspectives which is even more important later on in your work life. 
"You don't have to be an extrovert or super social, you can find your niche and what you like, and the university has a lot to offer."
During the time at the university there are a lot of things wanting your attention, friends, parties, activities, exams, lectures, friends back in your hometown and much more. At the same time as Johan Norling encourages students to go outside the comfort zone to discover interests, dreams and seeking opportunities, it's also important with rest. High topic theme of today's world is sustainability, which means humans as well – we need to sustain.
"When everything is fun it's easy to lose yourself sometimes, and then it can be great, depending how you are as an individual, to close yourself to the outside and just unwind, quiet your mind and have a good sleep."
When talking about dreams, he brings up his debut book Feather from a cat (Orig. Fjäder från en katt) that was released in May, and the work behind it.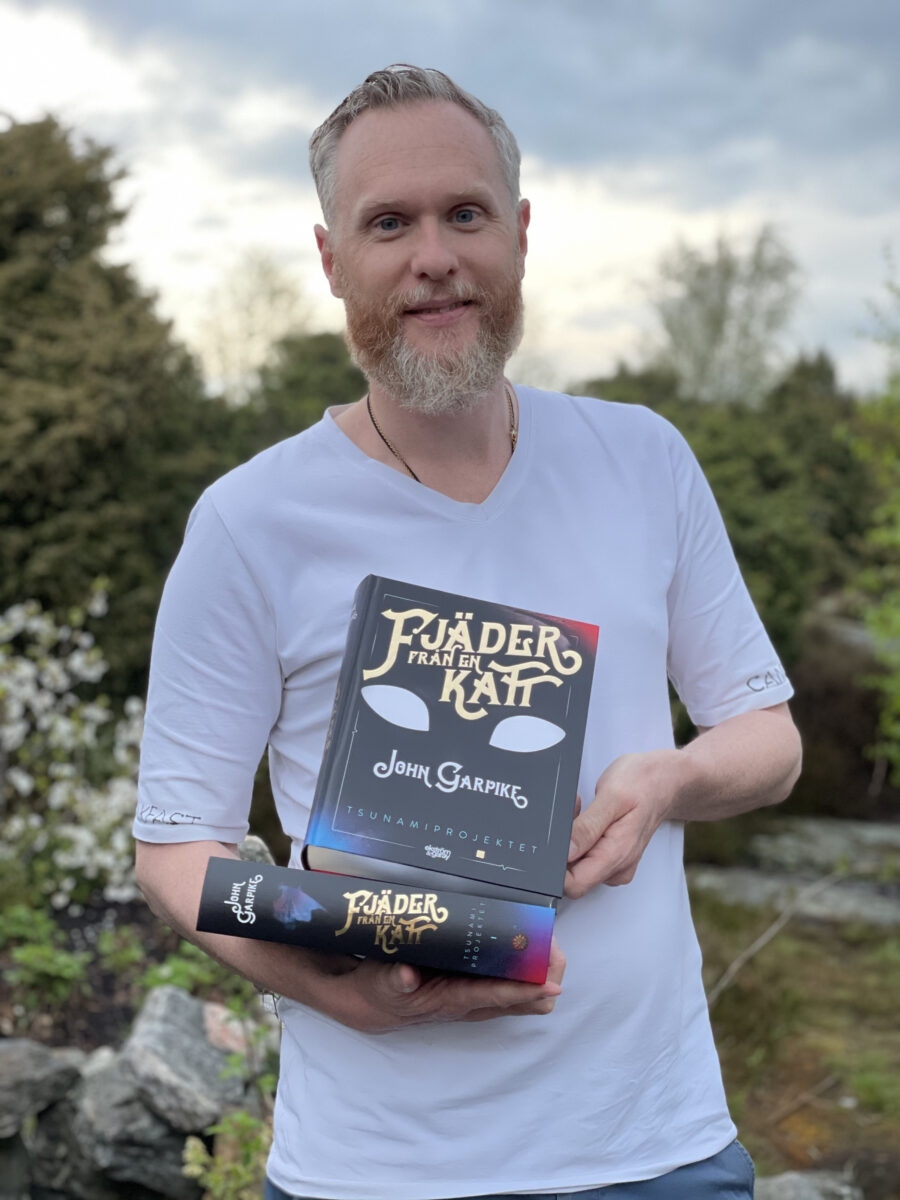 "I don't think people realize how much work there's behind a book. I think perseverance is the key, creative stamina so to speak. You can be a dreamer your whole life and feel great about it without achieving or aiming towards your dreams. But to write that book or to get somewhere you need perseverance as it does not always pace with your and the outside world's Instagram feeds."
Johan Norling believes it's easy just chasing shortcuts and the fastest way of getting somewhere, especially today when we can keep track of the whole world and compare ourselves with billions of people. A long time ago, all we knew was what was happening in our village or tribe. But challenges are something we all bump into, both during our studies and in the work life. He thinks failure is a part of it all, we just need to learn how to tackle them even though they can be nerve-racking.
"Behind every success there is a lot of work, and you should respect that and the actual journey. The finishing product is what shines and sparkles, but it's the journey that is the development of both what you want to achieve and yourself as a person."
Johan Norling has an inner will of wanting to get inspired. He believes that it's something you can practice. In his case it doesn't have to be a shining role model or a particular thing, it can be anything. Meetings with people, things he hears, things he sees in movies and environments. One of the biggest sources of inspirations, might be unexpected, but it's people's kindness.
"I think kindness is an important quality we should embrace even more in our society, where things sometimes get shallow. Kind people can inspire, and we live here during a comparatively short time and how we treat each other is extremely important."
Johan is currently writing his next book, but still makes sure to live in the moment with his debut book. He sees the importance in celebrating victories along the way, pause and give himself a tap on the shoulder. Johan thinks us all should dare to imagine and be more creative, it's good for us. However, he is careful with general tips; instead proposing everyone to find their own path, pace and progress, and with that cultivating self-insight and inner safety.
"If you want to dream and get somewhere you should practice on failure and on perseverance, to brush off the dirt and move on. And there is inspiration everywhere, as long as you want to find it."
If you would like to follow John's (Johan's) writing journey he's found (in Swedish) on Instagram: @johngarpike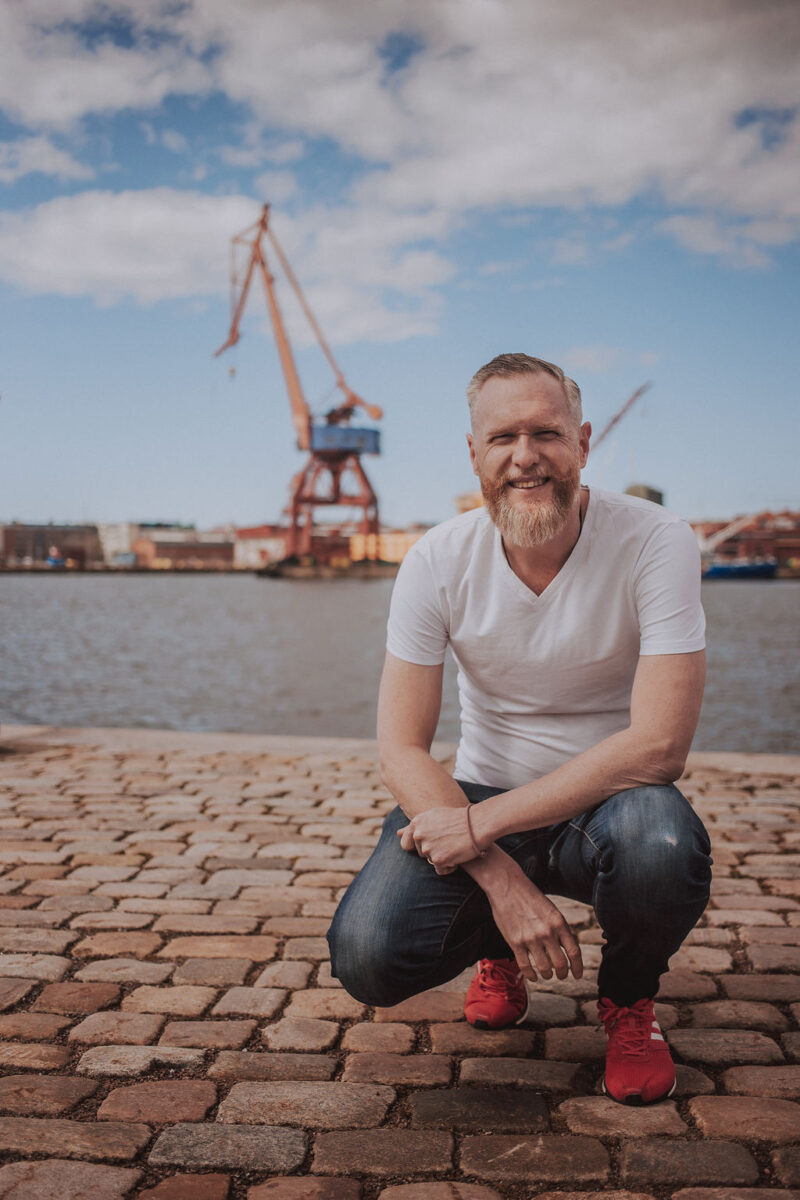 John Garpike and The Tsunami Project (SWE: Fjäder från en katt; Tsunamiprojektet)
John Garpike (from Stockholm, Sweden) is the author of The Tsunami Project series with Feather from a cat as the first book in the genre of science fiction. During his career in academia and as an EU-project manager he has always celebrated humankind's greatest gift: our imagination. While writing about the future John is putting our present and compassion in the spotlight. Highly topical themes are explored: metaverse, UFO-reports and today's USA besides the drama, in its own right. When not writing, John is working with the region's pilgrim routes which offer travelers walks to find inner peace and to reconnect with the world. Talking about post-COVID – more relevant than ever. During John's years as a research coordinator he came up with the book idea and he is currently working on his next book in the series.