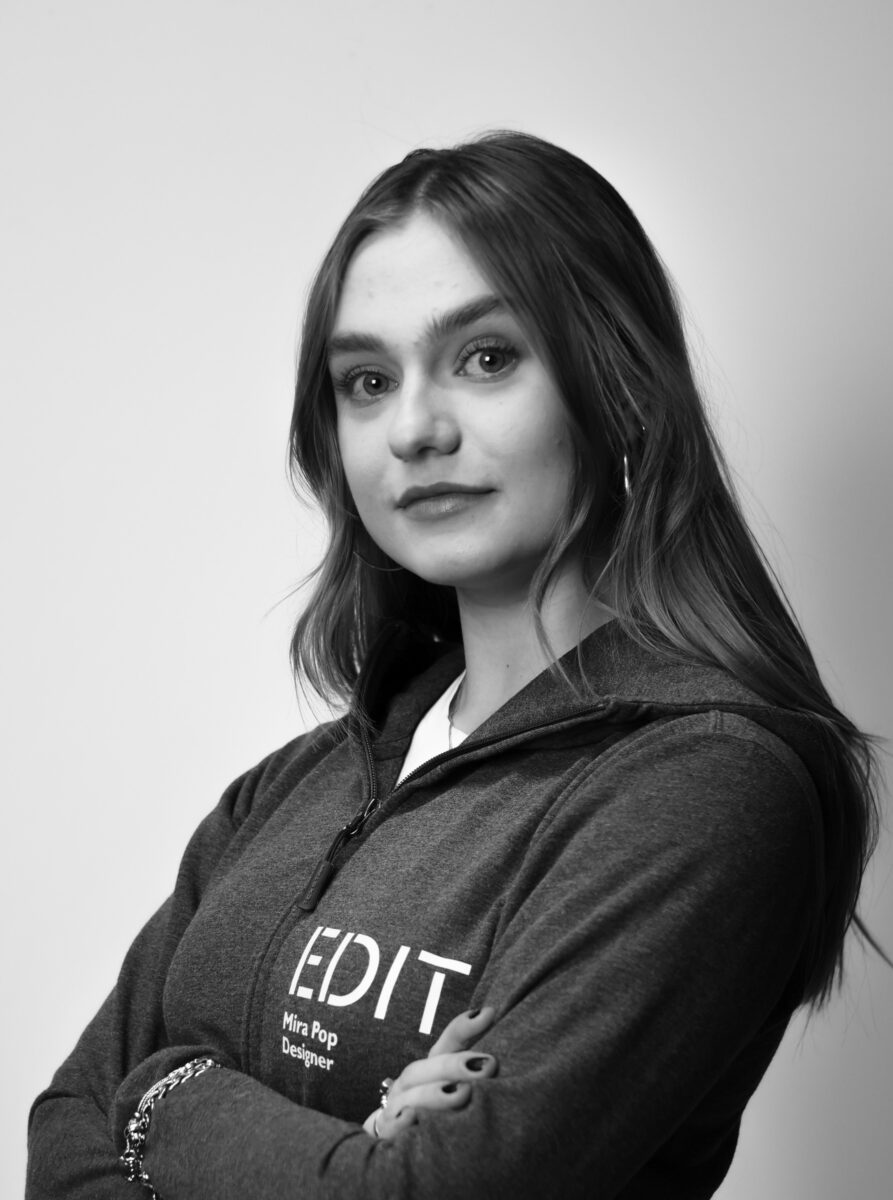 Name: Mira Pop
Role in EDIT: Designer
Why did I apply: I wanted to gain experience creatively as well as socially. Through EDIT i was not only able to further my design skills but also learn about what it means to build a magazine and everyone else's efforts in order to do that successfully.
Best thing about EDIT: One of the best things about EDIT is the freedom of the content we create. We get to cover stories that we are passionate about in a way that conveys our own image. Creative freedom is something I could never get bored of.
Favourite TV show: I have been judged for my choice before but the only show I always go back to and still laugh even though I know way too many lines is 'Friends'.
Random fact: I like sleeping with my socks on.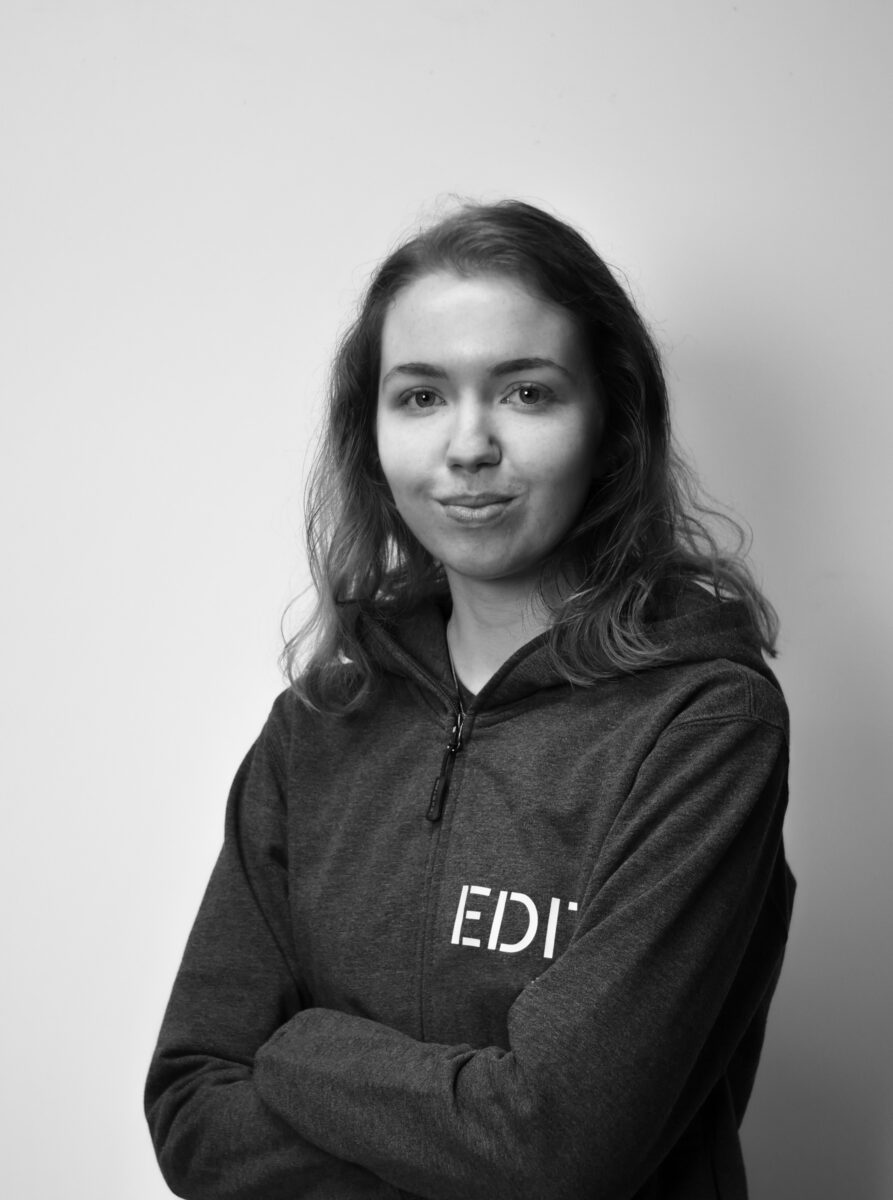 Name: Evelina Ellis
Role in EDIT: Designer
Why did I apply: The main reason was to have the opportunity to implement what we learn in class into a project outside of assignments. Arranging layouts for magazines was an area I was excited to try out.
Best thing about EDIT: One of the best aspects is getting to see the work we produced become something tangible and read by other students.
Favourite TV show: Current fav is The Blacklist.
Random fact: I sneeze every time I chew mint gum.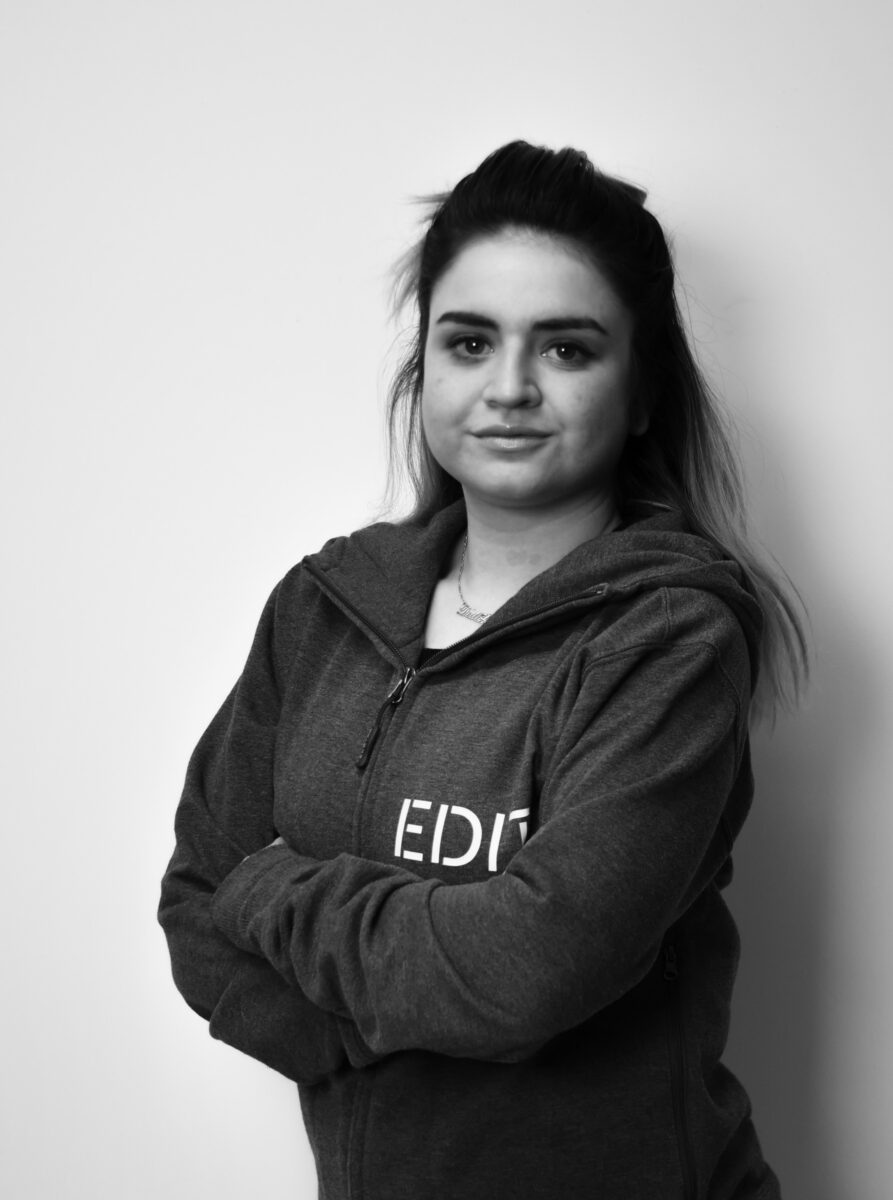 Name: Dalal Adi
Role in EDIT: Advertising team
Why did I apply: I was always interested in the magazine EDIT , plus I have always wanted to work with advertising so i wanted to have some experience through JU. 
Best thing about EDIT: Divers team and structured work environment which added a lot of value to the magazine. I would say it was very special meeting students from other schools and working with them through the magazine.
Favourite TV show: It's hard to name one show but most recently I have been watching and re-watching Suites. While comedy it will always be How I met your mother.
Random fact: I travelled a lot, however, none of these trips were planned. I'm the kind of person you can always call when you have an extra ticket.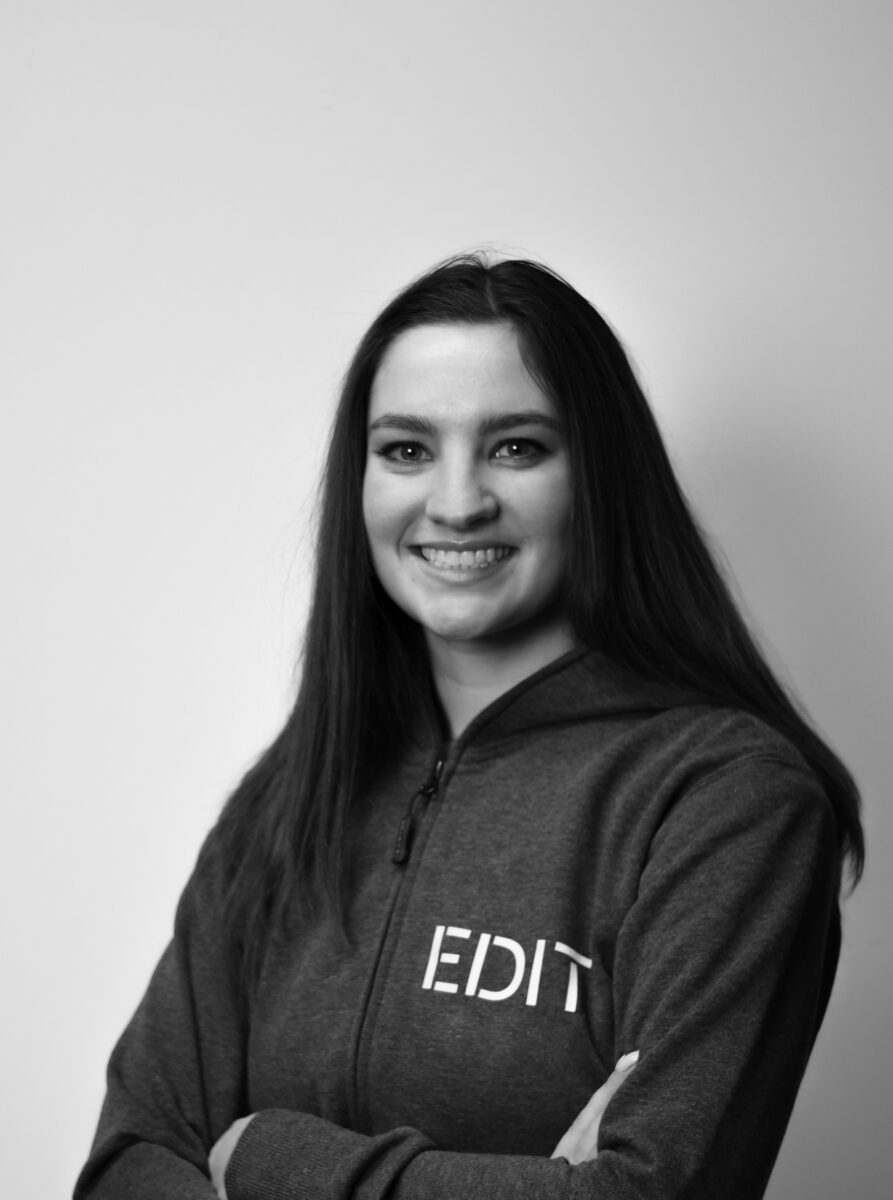 Name: Adison Sundbom
Post: Marketing
Why did I apply: I wanted to be more involved in school and to meet new people from different programs and schools, while also improving on marketing and design skills. I have also had experience with print design in the past and really enjoyed it.

Best thing about EDIT: To work with a group of people to produce something that everyone sees is really rewarding, especially when we are communicating/sharing something important. It's also fun for me to have the freedom to find new and interesting ways to share our work through social media and "events" etc.

Favorite TV show: I'm super indecisive so I'll say a few of my favorites; Sex and the City, American Horror Story, Friends, and Black Mirror.

Random fact: I am a dual citizen (Swedish-American), and I lived in northern Sweden for five years when I was younger. I can speak fluent Swedish, but I'm lazy and prefer english