Jönköping University's President, Agneta Marell, is commuting by plane from her home in Umeå. Based on her contract, the University reimbursed the President's travel costs of over 700 000 SEK between 2017-2021.
This information was published in an article by Jönköpings-Posten (JP).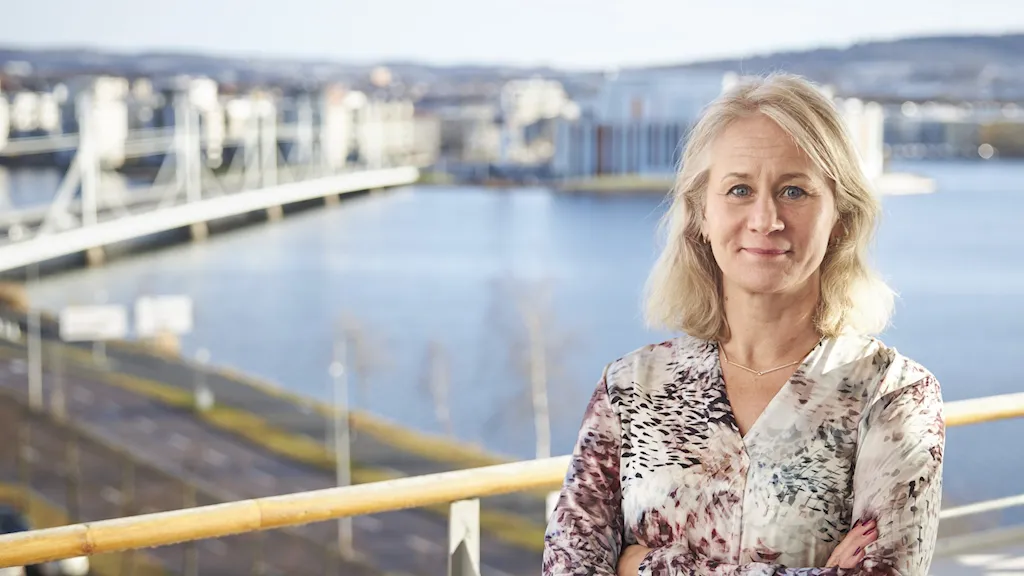 In 2017, JP interviewed the newly appointed President about her plans to move to Jönköping. She said she intended to relocate within a year, however, five years later she is still commuting to work from Umeå.
After the news, Students for Sustainable Action (SSA) addressed their letter to President Marell's commute:
"At JU, students are being taught what real commitment to a sustainable transition on a corporate level looks like, and this is not it."
SSA writes that they were saddened and outraged by the news of the President's commute choices. Frequent flying severely impacts the environment and it should not be acceptable at a sustainability-committed university such as JU.
They added that while many student organizations work hard in their spare time to make JU even more sustainable, the university management is setting a bad example.
"We disapprove of the management not acting, but it also encourages us to work even harder to make JU more sustainable."
Agneta Marell received the letter and on Tuesday 22, November met with two SSA board members as well as the Student Union president.
In an interview with EDIT, Agneta Marell explains that a personal situation developed during her first term, which made it impossible to relocate to Jönköping, as she had previously indicated.
– I presented that to the chairman, at that time Monica Dahlbom, and she was fine with that agreement, she says. President Marell was re-elected last year, with the condition that she absolutely cannot move.
– I was very clear, I cannot change. Then you have to ask someone else to be the president."
– I don't travel every week. I do take the train if I can, she says about travel arrangements, adding that this wasn't mentioned in the article. She could take the night train, but it has to have available seats and has to leave on time.
– Even when taking a plane, it's a long distance, Marell says, adding that the conditions in the airplane or at the airports are not ideal.
Anna Nordlund from the communication department pointed out that the President's schedule is full and it's difficult to manage such distance by train. The SJ website states that the Umeå-Jönköping train takes 10-14 hours.
To manage her busy schedule, she often spends weekends in Jönköping.
– I'm trying to do the best I can, and I'd say it is a sacrifice. During the week, I never see my family and friends. And if I'm not going home every weekend, she says I don't even see them during the weekend.
– But I'm very happy to work here. I think I have tremendously fantastic colleagues and I think it's a vibrant and energetic university. I would like to work here. But the choice of moving, at this point, is not possible.
Can you work from home?
– During the pandemic I did, but I also think, in my position, it's important to be present. You could do much on Zoom and Teams, but not everything, but I use that. […] It's not that I could sit in Umeå and work here.
Against sustainability or travel policy?
JU travel policy states that "when choosing a mode of travel, alternatives with the lowest environmental impact should be determined if the loss of time is slight."
Updated in 2021, the internally available Policy for Sustainable Development aims to, among other things, make JU "a role model and source of inspiration in work for sustainable development" […] "the work with sustainable development must be integrated into JU's operational processes in education, research, administration, and collaboration."
JU signed a Climate Framework for Higher Education institutions which gives guidelines on actions to decrease the environmental impact of educational institutions, such as commuting, business trips, and travel recommendations. According to Agneta Marell, JU is working with this framework by implementing Jönköpings municipality's Miljödiplomering certification, which all colleges renew annually. However, the Foundation Governing Board – JU's parent company, is not considering these in their operations.
– The Foundation is a very slim organization with few activities. We need our researchers and faculty staff to work with the activities. We cannot do that from the Foundation, that's not the role. What they do at the schools is where the core activities are put forward, says Agneta Marell when asked about the sustainability policy and the climate framework.
– With her department, the President says hesitantly, they are doing what they can with what they have.
How should we adjust the playbook for recruiting?
Agneta Marell says she will not compromise and stands by her agreement with her employer, the Jönköping University Foundation board.
– The way I can compromise is to have somebody else have my position.
We ask Anders Danielsson, chairman of Jönköping University Foundation, how the board plans to avoid similar situations in the future. How should we adjust the playbook for hiring presidents?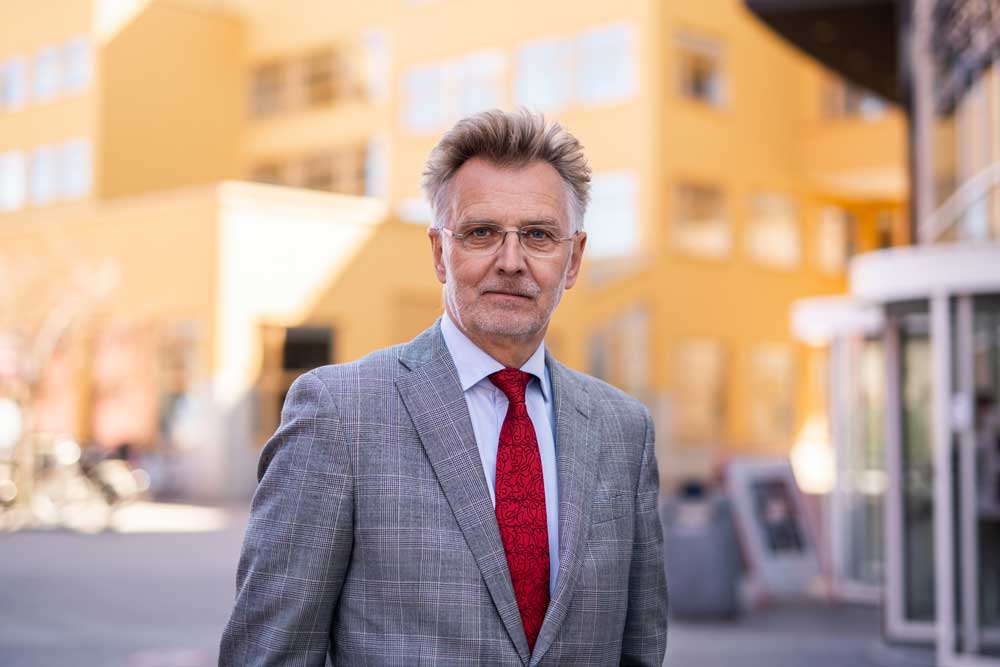 – If I had a good answer, I would give it to you, Danielsson starts. He says it's an individual case, and the board considers two factors. To recruit a competent president and weigh it with interests, such as the climate.
– I have the greatest respect for the problem, he says. Adding that sustainability and climate change are the most important issues we are facing this century. Danielsson has held his position since May 1, 2022, and was not present when negotiating the contract with Agneta Marell. 
– It's a society of mobility
Both Angeta Marell and Anders Danielsson believe it's a systemic issue. Researchers, professors, and staff often fly to conferences to do their work.
– A friend of mine, working for the Luleå University of Technology lives in Luleå, but has to go to Stockholm every week because of all the meetings, Marell says.
The chairman says we should all contribute to fewer carbon emissions, but it's not black & white.
– If we could recruit people that can walk to the workplace daily, it would be good. But the world is not like that.
– If JU sets the rule to stop flying, that will also affect incoming students, professors, and researchers, says chairman Danielsson.
– And we can't have one rule for flying, then we have to have rules for cars and everything else.
President Agneta says it's about trade-offs that we all have to make constantly. Both chairman Danielsson and President Marell agree that the JU should be more transparent about their challenges.
– JU forgot that communication shouldn't be just marketing
On Tuesday, November 22, two SSA board members and the Student Union president met with President Marell and exchanged perspectives. Carlotta Schäfer, SSA President, says that JU has failed to be transparent about the situation. 
Schäfer also says that they respect the personal situation of President Marell but adds that the president also has a representative function. And failing to communicate can discredit JU in the eyes of students, staff, and external stakeholders, whom the president represents.
– Even if the situation is legitimate, it has an impact. And especially, by not talking about it, it has implications, since JU positions itself as a sustainable university.
– Somewhere along the way, JU forgot that communication shouldn't be just marketing. It's also a tool to inform students about what is going on, including information that is not necessarily positive, says Carlotta Schäfer.
On the other hand, meeting with SSA shows promise and gives students hope that they will receive information about JU's actual sustainability actions and challenges outside of marketing efforts, says Carlotta Schäfer.