The 29th of September – a day to remember. On this very day it had been over 500 days since the announcement about NO MORE DANCING at clubs was covering the headlines of the newspapers in Sweden. All public events were affected by the Covid-19 restrictions and night clubs like ID, had to shut down and rethink their business. But fear no more, it is now finally time to find your best dancing moves and shuffle over to the dance floors!
The feeling of standing in the middle of a completely packed dance floor while shouting out the lyrics to one of Avicii's or ABBA's many great songs is no longer something to be "looking back to" or remembering as something we "used to do". We are now finally allowed to spend a night out together with our friends dancing until we drop. 
One and a half long years consisting of restrictions due to the Covid-19 pandemic where nightclubs, alongside other industries, had to re-think or/and shut down their activities seems to have come to an end. Since the 29th of September closed night clubs are no longer the case, considering that all of the restrictions now have been abolished, including the ones regarding public events.
The student popular night club ID in Jönköping, was one of many that had to close down their business in the beginning of the pandemic – the restrictions made it impossible for night clubs to stay open in the same way they were used to. Everybody had to rethink and reorganize. After a while, the night club ID, together with many others in the same business, converted their clubs and bars into a sit down bar – as dancing and socializing were no longer allowed. Something that seemed to have been working out fine and events such as the "The Table Club" have been hosted by ID occasionally. 

Furthermore, it was very exciting news for many students when ID announced their comeback – the first normal night club event since the beginning of the pandemic. As stated in their promotion of this event "The return of dance floors" was a hit and tickets were completely sold out days before the event took place, on the late night of 29th of September.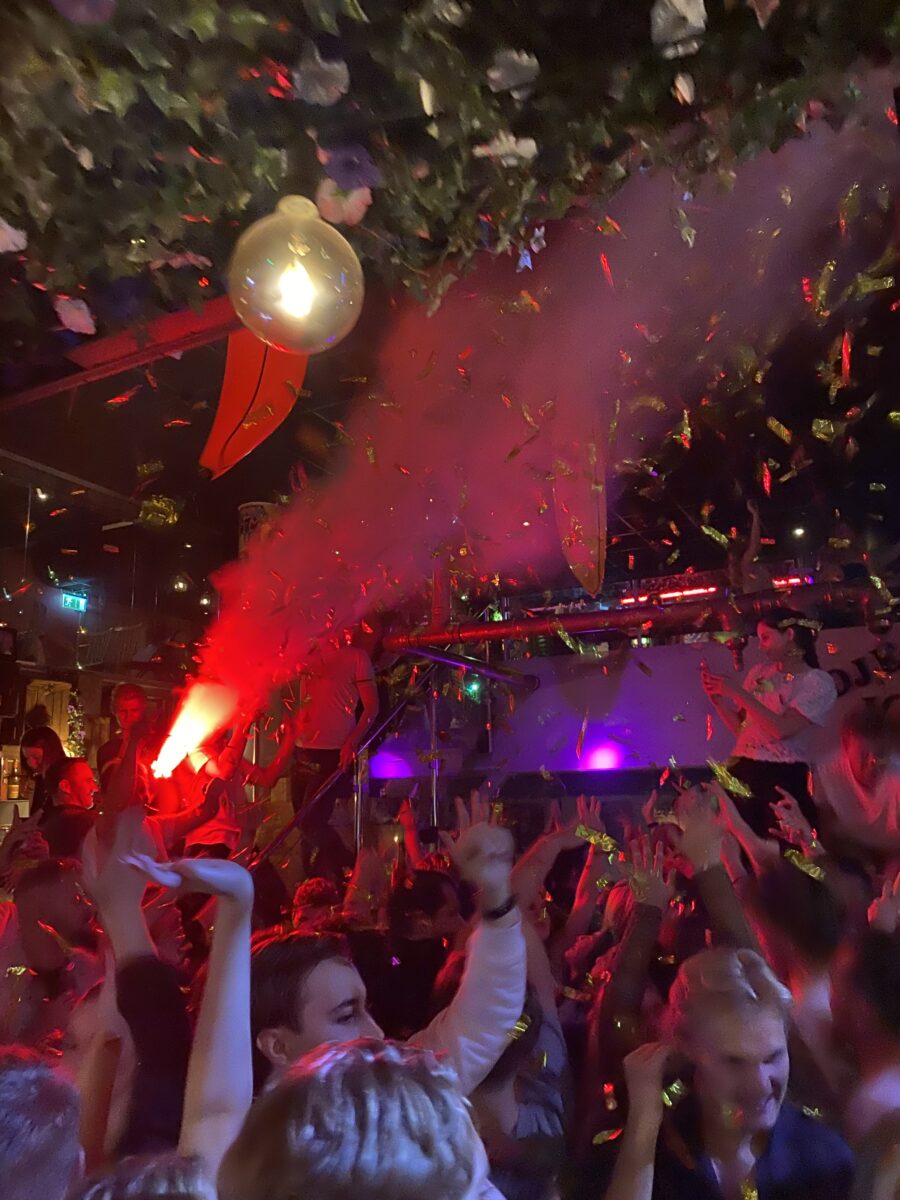 As one of the excited students being allowed back to dance floors, my present was a fact and observations were being made. Despite long queues and a lot of people out during this first re-opening night, people seemed to have had a great time. Talking to students in the club, sentences and words like "excited to meet people again", "finally time to dance legally" and "awesome" were commonly used to describe the feeling of being back. And I must say that, I can do nothing else but agree with them – the feeling of being able to socialize and dance again feels absolutely great!