February 2021, almost a year ago the world as we knew it changed completely. The society shut down, we were unable to attend classes or work and we could not visit our elderly. It has been a lonely year since March 2020. If that was not enough, Valentine's day is around the corner. However, there are things we can do to make ourselves, and the people around us, feel more loved and less lonely.
According to a survey performed by WSP, six of ten Swedish citizens are feeling lonely sometimes or often. Among youths 18-34 years old is the number even higher, 78%. The pandemic made already lonely people even lonelier. The Red Cross opened up a support phone line when the pandemic began where people could call and talk about their worry and get support. Mostly elderly lonely people called in, but also young people called in about their worries or loneliness. Among youths it is common to feel lonely because you don't have a partner. Once a year when February 14th is approaching, also known as Valentine's day, the loneliness can feel even worse. What can we do to make ourselves and the people around us feel a little better?
Have a date with your best friend
Take your friend out for a three-course dinner and some wine, while you can enjoy the feeling of not being a living cliché and laugh at all of the awkward first dates at the restaurant. Or why not cook something yourselves, eat lots of chocolate and drink prosecco while you are enjoying each other's company.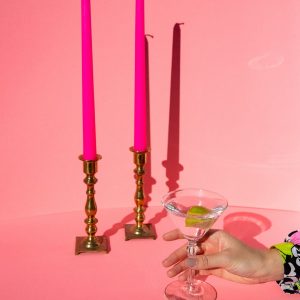 Selflove and spa
You are the most important person in your life. The most important relationship you have is the one you have with yourself. You need to love yourself, be kind to yourself and take care of yourself as you would with someone you love. Buy flowers and chocolate to yourself or even a present, to celebrate how far you have come and your achievements so far. You deserve some praise for all the hard work you have done and remember to not be so hard on yourself, we are all doing our best. Have a selflove and spa-night because you deserve it.
Visit the gym
What better day to go to the gym than on Valentine's day, when everyone is at the cinemas, in the restaurants or at home – the gym will probably be quite empty. Focus on yourself and to become the best version of yourself and let us be honest – there is no better feeling than when you have just finished a great 60 minutes at the gym.
Call your elderly relatives and send flowers
Valentine's Day must not be about romantic love, love in all their forms should be cherished and celebrated. After a lonely year, some chocolate and flowers to your grandparents might cheer them up for the rest of the month. We also feel good when we do good.
Be happy because you are single
Remember that social media often shows a distorted reality, this concerns the Valentine's day posts from the couples on Instagram as well. Couples are rarely that happy and having that "goals-relationship" as they portray in their posts on Instagram. Behind the scenes there can be arguing, cheating or even abuse. Also, a study from the London School of Economics shows that single women are actually happier and live longer. Be grateful for the opportunity to focus on yourself and your success while not having to worry about another person's needs or problems.