Next week Kosmo, the international committee of LOK, is hosting a Christmas party in Rio. It's the first bigger event that the association is arranging since the pandemic and according to Elise Flantua, president of Kosmo, the preparations have been done by a great team. "We are all super excited!" she says.
On the 6th of December guests of the party can expect a cosy evening with fika, games and prizes to win! One of the activities of the evening is a Christmas sweater competition, where elements of ugliness and creativity will be measured to determine the winner of a very special prize. Kosmo also works together with the association Cardboard to provide the guests with fun games to enjoy. Elise also adds that there are gonna be other activities which the guests will have to wait and see at the evening of the party.
The party works as a goodbye for all the students that have spent their exchange semester at JU and are soon returning back home. Elise is a master student from the Netherlands and she thinks studying abroad is an amazing experience. 
"I think it is so nice to end that period with a fun and cosy event where you can chill and have a good time with those friends!"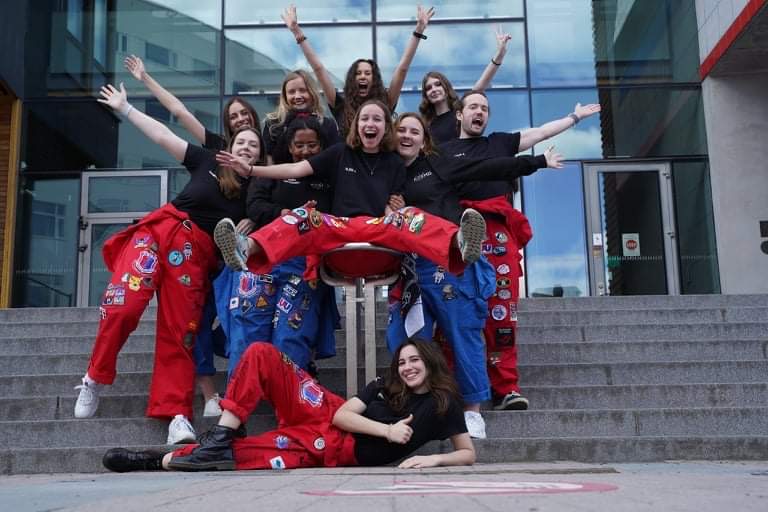 "It has been a really good fall semester!" Elise says. Because the crew of Kosmos has been able to actually hang out in person again and meet new people. The crew has also had record high numbers of applications to join Kosmo this year than ever before. Elise describes Kosmo as an important voice in HLK for international students, and also a bridge between international and Swedish students. 
"It's amazing to see that the Committee is growing, and more people want to be a part of the work Kosmo is doing." Elise says. 
The event is a goodbye party, but of course all students are welcome! 
You can find more info about the Kosmo Christmas party at their instagram, @kosmokomittee