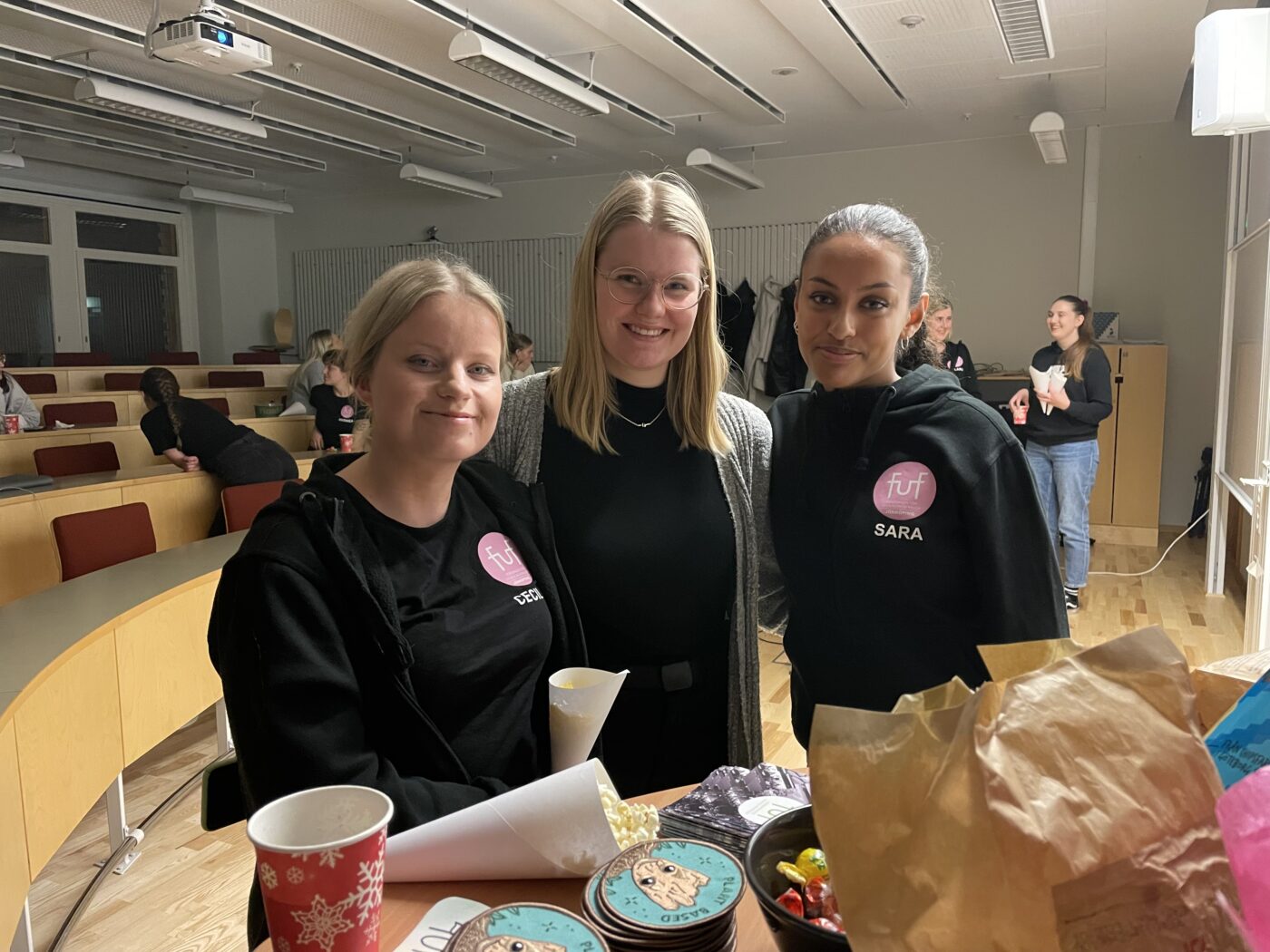 This Monday, FUF Jönköping held a movie screening of the documentary Riverblue at HLK to pay attention to clothes consumption from a health and environmental perspective. With snacks, Kahoot and discussion, FUF Jönköping held an event hoping to make the students attending think one more time before shopping during black week.
Tomorrow is Black Friday, a big day of consumption. As an antipole to this day, FUF Jönköping arranged a movie screening during Circular Monday, also called White Monday – a day to antidote the consumption day and try to make people rethink their upcoming purchasess on Friday. The chosen documentary, Riverblue, brings up the clothes industry and how much impact it has on both the workers health and the environment. But also the more sustainable work some clothes designers and companies do to create a more sustainable industry for both people and the environment. The documentary asks: "Can fashion save the world?".
After seeing a bit of the documentary, a Kahoot was held by the board of FUF Jönköping to make the people attending reflect on their consumption habits. It was not a competition as Kahoot normally is, instead  mixed with questions and facts about habits and other consumption related questions. For example, an average person in Sweden buys 14kg of clothes a year, and a big part of this amount doesn't even get used. 
When the film was finished, the whole group got the opportunity to discuss the documentary.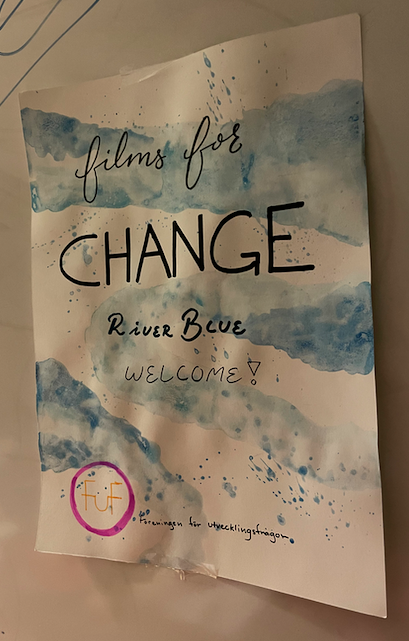 One person suggested that maybe the clothes companies should have tags on the clothes or in their stores like it is on cigarette packaging – pictures of the workers in the factories and their injuries from all the chemicals that's used in the production of the clothes. Another person thought saving the planet is a very abstract topic, it takes more than one person to save the world. While a third was wondering if supply offering or market request was leading the way for the consumption habits.
The movie screening was the first held together with their new eight members, who soon will be a part of the FUF Jönköping board. Their goal was to reach beyond IA and HLK, and they did, thanks to new members from other programmes, and other schools. Both Klara Löfgren and Matilda Kronholm, part of the FUF board, agreed that it's hard reaching out to students with a topic like consumption, and think the people attending the event already have an interest in making sustainable choices.
Maja Törnqvist, one of the new members of FUF Jönköping, tries to buy neutral clothes that will be used for a longer time. The shoes she wore this Monday she had been having for five years, and hopes to start fixing her clothes when they broke. Matilda Kronholm's biggest tip for this Black Friday is not buying anything you don't need. She understands we all are students and this Friday might be more kind to the wallet, but that we should think one extra time and don't buy things we don't need. Klara Löfgren suggests looking at second hand first, and if you don't find what you are searching for, then go to another store.
"Don't shop til you drop", Matilda Kronholm said.