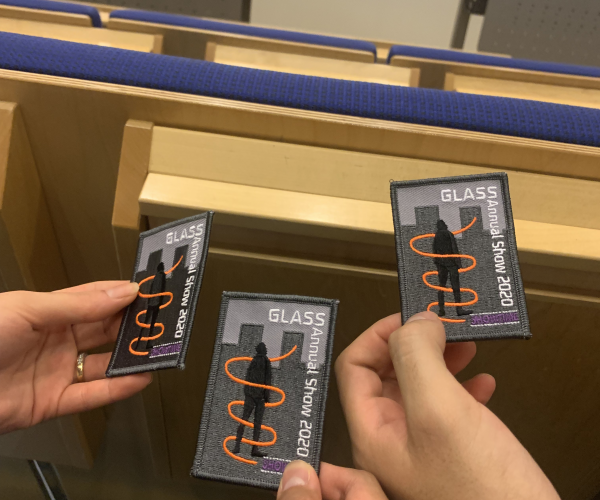 Finally, Showtime's annual movie Glass premiered on November 16, 2021. Students gathered outside Forum Humano on Tuesday evening to get their tickets and free popcorn. 
The movie Glass took one year in production. The circumstances last year and other conflicts caused the delay of the release. The production faced a lot of challenges from the first idea for the script to the final product. 
According to Adam Olsson, the previous acting group leader, the biggest challenge in the making of Glass was to communicate the requests of the director – who was then outside the country – and at the same time manage the different groups.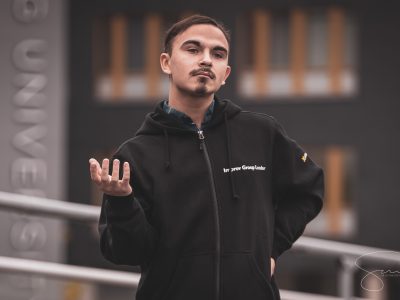 "It was a challenge to communicate and manage the project. But seeing the finished product, I couldn't be happier – to see all the hard work from everyone that came together in this production. We're happy to finally see it premiere."
Glass is a tragic tale of a lost soul who is trying to find some light in a dark and indifferent world. The story focuses on human spirit and what might human beings become growing up in a cold isolated future.
"If you are a sci-fi fan with a love for deep concepts, this is the movie for you,"  Olsson says. "One can look through glass seeing a world as if nothing was there, but at the same time one cannot touch the world while being surrounded by glass either. Being surrounded by an invincible prison is at the center of the story and the most important question to ask is if you can break those invincible walls."
Philip Stefanov, the main character of Glass,  describes and shares his role in the movie. 
Describe your role in the movie.
I had the privilege of playing the main character – a conscious young man who is trying to find the purpose of life in a world full of shallow, emotionless, empty-minded people. Living in a dystopian future, the character, referred to as number 41727, is desperately trying to understand what it means to be a human. But after having lost almost all hope, his faith in humanity slowly starts restoring when he meets a girl who shares the same beliefs as him.
What sort of person is going to love this character?
Anyone who shares the values and concerns of the character would love him. Many of us have sometimes felt as if we are surrounded by shallow people, who do not want to understand the deeper questions in life. I believe that anyone who has felt that disappointment would understand what the character is going through during his painful and emotional monologues.
What do you love about this character?
I like how eager he is to share his values with the people around him, and how desperately he is trying to find some signs of humanity, sometimes even being childishly naive. I feel like I share a lot of personal traits with him,which I guess is the main reason that I love "41727".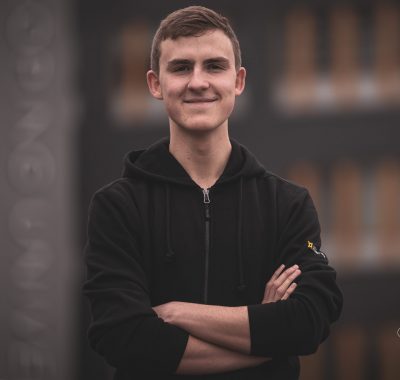 What do you hate about this character?
As an actor, I hated that my character was sometimes expressing his emotions through dancing, as I do not consider myself a great dancer. On a more serious note though, I hated some of the naive choices that he made at the end.
What's the biggest challenge about taking on this role?
Playing the main character felt like a big responsibility, considering that the whole story revolves around him, and it was quite challenging to play such a serious role. The script was not always straightforward, so as the main character I was supposed to express the hidden message of the story through my acting. It was challenging to share all the inner struggles of "41727" in his emotional speeches and monologues, but I am very grateful to our acting leader Adam who helped me grow into this role and express these feelings in a relatable way.
To get more information about Showtime and their production, visit their page here.