With less than two months left, it's time to save the date – 17th April. Spring Inspiration 2021 invites people from all over the world to attend Scandinavia's biggest student-driven fashion show. For the first time in 23 years, they are doing a digital show, aired live from Jönköping. EDIT has gotten an interview with Cajsa Malmström and Malin Sunnefeldt, the two project managers of Spring Inspiration 2021. 
Last year the fashion show was cancelled, but this year there will be a fashion show – tell us all about it.
M: This year is the first time we are doing it digital; we will have the fashion show, but it will not be as usual. 
C: It will be like a tv-show.
M: Yes, it gives us the opportunity to reach a bigger audience and people all around the world can have the chance to follow us.
C: It's kind of fun as well because me and Malin were part of the Spring Inspiration last year and when we got the opportunity to be the project managers we were really like "we need to get a solution for this year" because we were so sad last year when we had to cancel the event.
M: As Cajsa said we were part of the team last year and from my perspective I chose to be a project manager since I felt that I'm not finished with Spring Inspiration yet. We have worked since April 2020 to make this happen since we don't want to have the same end as last year. It's fun that we have found a solution that works no matter what.
This year the theme is Worldwide, how did you come up with that?
C: So, we wanted from the start to get people involved, everyone to feel included. Also, we were thinking of the situation, you can't travel, the circumstances, restrictions and everything makes everything hard. We want to include everyone worldwide and this we can also do by the digital solution. Now my family can watch it, even though they are not in Jönköping, and we are an international school so this means it can be spread all over the world.
M: And we think that this theme suits kind of well during these circumstances since we are trying to make our audience to feel the travel vibe even though we are not able to travel that much as we usually do. In some competitions and stuff, we have made one of the requirements to share a story when they were traveling. You can use this theme in different sense.
With less than two months left, where are you in the process right now?
C: Time flies really fast, we work like every day. It takes a lot of time and that is so much fun. We have now decided on the models for the show, so they will have some training and then the design team have been in contact with all the designers that will go on the fashion show – they will also have some fittings with the models.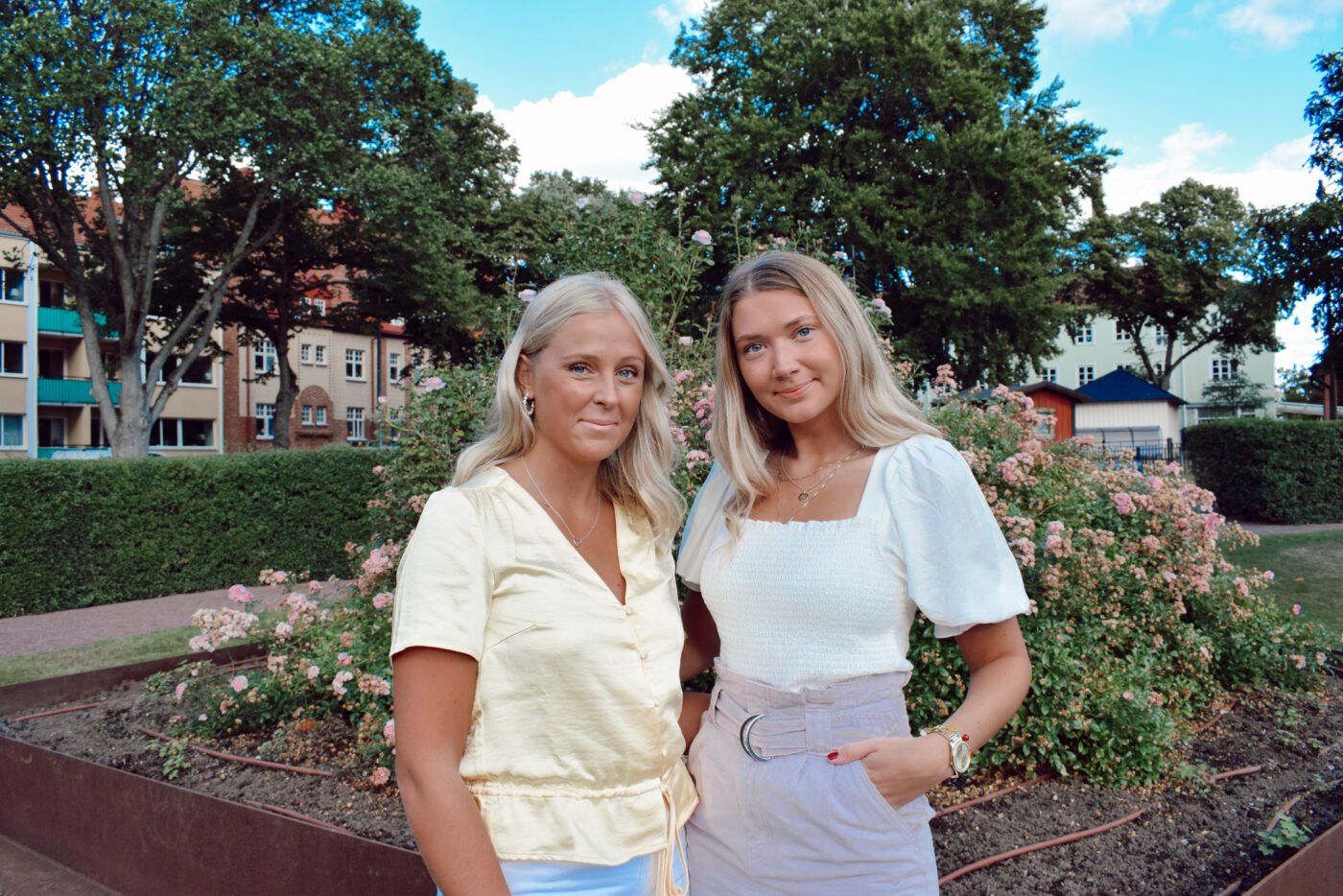 M: As I mentioned before, me and Cajsa have worked with this since April last year which means that two months are like nothing compared to where we were in the beginning. Everything is just coming to a conclusion I guess right now, and we are currently working with the schedule for the fashion show day. So, it's so soon and it's fun to finally plan for the day we've been working for.
What are your biggest challenges right now?
C: If you look at the whole project it's corona, so sad to say, but it is. Compared to other years I think they had a plan B, but mostly ended up with plan A. Every small project that we have had, small meeting, we have had to have a plan A, B, C, D, E. Even though now the restrictions are like this and this, we always get an obstacle on our way. The restrictions change so fast, as an example we would have our theme release in December and it was like a week before they changed everything, so then we had to rearrange everything again. But it's good because we have since the start been working with so many plans.
M: But it's kind of funny as well since we have to think outside the box, we really wanted this year to happen and you can't let corona win this year again. We have developed ourselves a lot during this time to make sure everything happens even though it's corona and, in a corona safe way. An example of that is the model casting that we finally found a solution for and it went through. It's kind of amazing to see our plans happen in reality. 
You mentioned one opportunity this year reaching out to a bigger audience. Do you see other opportunities with the digital show?
M: That's the major opportunity I would say, but we don't know how this will end. Maybe we set a new trend for Spring Inspiration, to always go digital and make sure to always reach this big audience. When you are doing digital there's a lot of new opportunities that Spring Inspiration has never worked with before and when you are having a digital show, you can do a lot more compared to when you have a live [IRL] show. 
C: It's different things you need to think in a new way. One thing that also has been a challenge for us is that we have not been able to look back and get help from other project managers in that question. In many other questions we have gotten a lot of help. You can do whatever you want, you have all these choices. Kind of fun as well to start it from scratch. I think both me and Malin like that.
M: From the beginning we had three different options depending on the situation and now we have finally decided for one, the digital solution. It has been a lot of work and I guess we'll be a very good base for next year's manager since we have developed this year's Spring a lot.
Where can people follow you and keep themselves updated with everything going on?
M: Instagram [@springinspiration] is our biggest platform that we use to send out all the information, so I will highly recommend Instagram, as well as Facebook. 
C: To really follow us you should remember the 25th February because then we'll launch something very big.
Spring Inspiration is a JIBS project established in 1998. Apart from the project managers, the people behind the project are divided into six departments: sponsor team, design team, marketing team, model team, event team and media team. 17th April 2021 – save the date.