Great arrangement of the Cellskapet and generousness of the guests, framed the evening of Bröstgalan 2021. 
Last Friday night, Cellskapet welcomed their guests to the important occasion of Bröstgalan, an event to collect money for the research of breast cancer. Around 7pm, happy and well dressed students filled the, for the evening, pink premises of Akademin.
Ludvig was one of the guests at the gala, he appreciated the atmosphere of the event and even better the knowledge that all the money from the biddings went to something so important. 
"Cellskapet has done a great job with this, they're all super nice. It's also fun to dress up since we don't really do that often". Ludvig says. 
And like Ludvig acknowledged, Cellskapet were indeed great hosts. Varying between showcasing the prices offered, engaging with the guests as well as cleaning up at the tables.
The tables were set with numbers at each seat that were raised by the guests when participating to bid. The prices offered was a  broad variation from both companies and associations, everything from sextoys to padelrackets.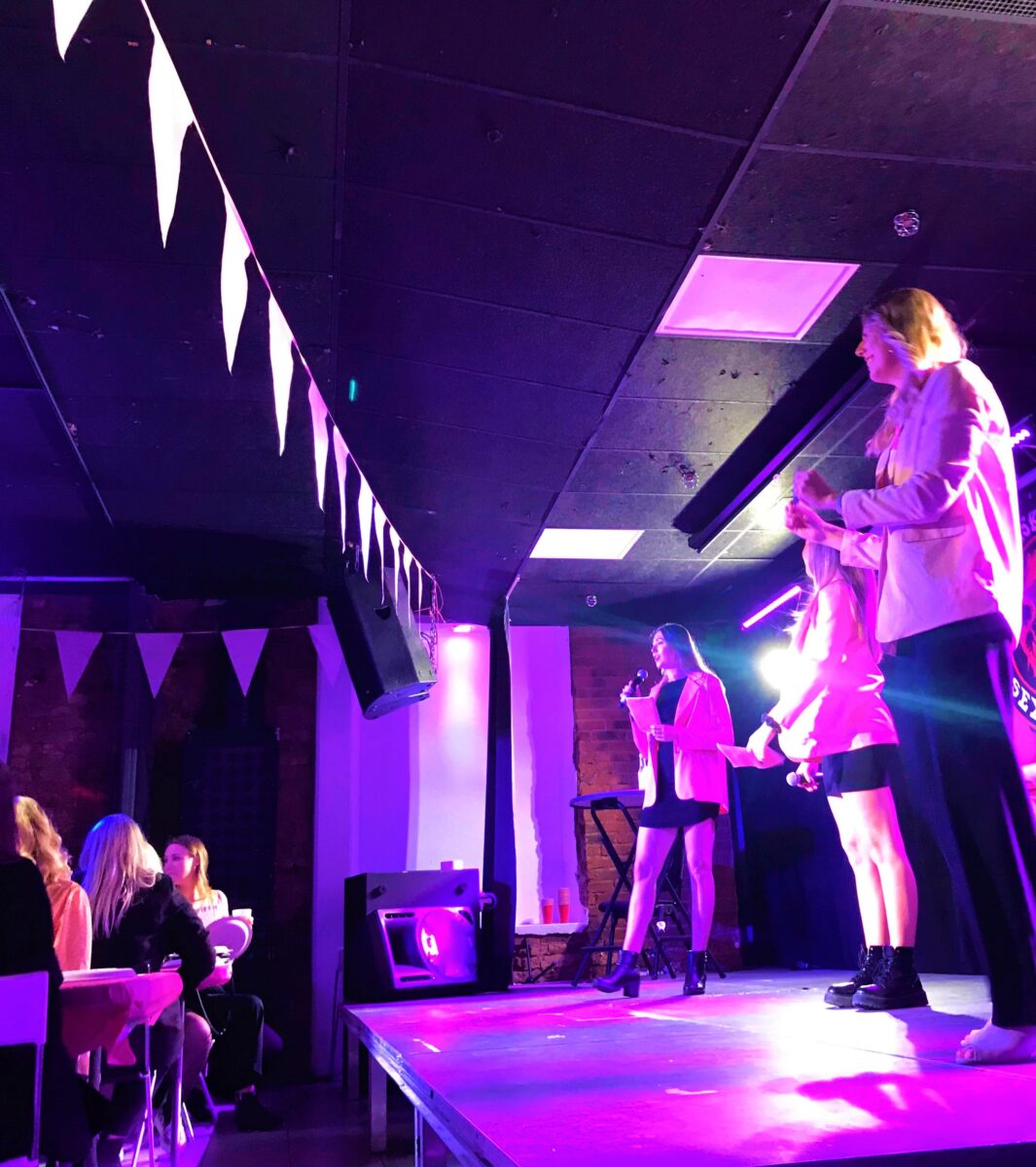 Even though the number of guests was lower than the year before, the biddings were high. The confranciers gave a genuine energy that warmed up the crowd and after a while hands flew up in the air and so did the amount of money. The highest bid was at 3900 kr for a price from the company Pleasure. Even the security guard bid for tickets to a christmas party which was really appreciated by the crowd. Other guests of the gala who spontaneously bid were Alexandra and Joakim who took home a residence at the Grand hotel. They both had been to Bröstgalan the year before and were both very pleased with the evening. 
So were the two confranciers, Caroline and Elin. The gala meant a lot personally for the two hosts. Elin, whose mother had suffered from and survived cancer and Caroline who had experienced her grandmother passing away from cancer. They were both really happy to be a part of arranging such an important night. 
"It really shows how important research is, because the disease ruins so much," Elin says. 
According to Cellskapet the amount of money collected is still counting.